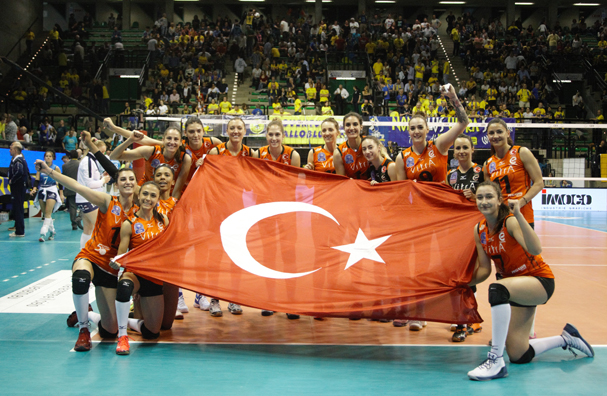 Eczacıbaşı VitrA defeated Dinamo Moskova 3-1 in the 2017 CEV European Champions League bronze medal face-off, placing third overall in the championship tournament. Eczacıbaşı VitrA player Rachel Adams was named MVP for her outstanding performance in the tournament.
The orange and white team eliminated İstanbul rival Fenerbahçe in the Playoffs 6 to join the final four, but lost to another Istanbul opponent, Vakıfbank, 3-0 in the semi-finals and fifth European Champions match this year between two Turkish teams.
This is the 12th year that Eczacıbaşı VitrA has competed in the final four of the European Cups. In 1999, Eczacıbaşı VitrA won the European Cup Winners' Cup and in 2015, the CEV Volleyball Champions League.