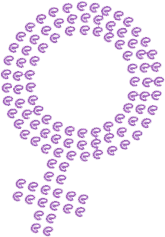 Social policies and practices are as central to the Eczacıbaşı Group's sustainability approach as economic goals and strategic efforts to reduce the impact of its products and businesses on the environment. Currently, gender equality is our main priority in this area.
The Eczacıbaşı Group believes that a sustainable future is only possible if women actively participate in every sphere of life, especially the business world. For this reason, it is adopting human resources policies and practices that make it easier for women to participate equally and effectively in its business operations.
In 2011, the Eczacıbaşı Group joined the first round of companies adopting the "Equal Opportunities Model" (FEM) developed by the Women Entrepreneurs Association of Turkey (KAGIDER) in collaboration with the World Bank. In 2012, it successfully passed its first FEM audit by PricewaterhouseCoopers.


On 8 March 2011, International Women's Day, the Eczacıbaşı Group launched a new recruitment policy in Turkey that gives priority to women when deciding among candidates of equal strengths and attributes. Companies' performance with respect to this policy is a key performance indicator for general managers.


In 2013, the Eczacıbaşı Group joined the "Equality at Work Platform" established by a business task force in collaboration with the World Economic Forum under the auspices of Turkey's Ministry of Family and Social Policies. The aim of the platform is to fight gender-based discrimination in the business world. That same year, it also became a signatory to the United Nations' "Women's Empowerment Principles".
Gender equality in management is a central component of both the Group's sustainability strategy and its core corporate values. The Eczacıbaşı Group treats every employee as a potential business owner, entrepreneur or leader and increases their autonomy according to their capacity to take on new responsibilities. In this approach, employees are treated equally, as individuals who add value to the Eczacıbaşı Group. Additionally, by providing flexibility within a corporate framework, the Group creates a work environment that both respects personal preferences and is open to individual development. To this end, the Group initiated the practice of "flexible work schedules" in January 2013 to make it easier for employees to maintain a balance between their responsibilities at work and their personal and family lives.
In May 2013, the Eczacıbaşı Group initiated a new training program on "Gender Equality" that every Group employee is expected to attend. Developed in collaboration with Sabancı University's Gender and Women's Studies Forum, the program aims to raise awareness about the roles that societies and cultures often assign genders and other significant barriers to equal opportunity.
The Eczacıbaşı Group believes it is critically important that women have access to career planning and leadership training to strengthen their position in the business world. Accordingly, all candidates for management positions are systematically evaluated and provided career planning and training to develop their leadership skills.
In the years ahead, the Eczacıbaşı Group aims to continue expanding its gender equality practices so as to increase steadily the share and decision-making responsibility of women in its operations.