In 2016, Eczacıbaşı Sports Club launched a new program called "Future Spike" in collaboration with ES Volleyball for the purpose of expanding its training program for young girls. Through this program, the Club aims at introducing thousands of 6 to 13-year-old girls annually to the culture, spirit and discipline of sports and creating opportunities for the Club to discover and train the eligible future stars among them.
Eczacıbaşı Sports Club's first-ever volleyball school was at the heart of Istanbul, Levent, which was the former training facility of both women and men's volleyball teams in base and senior categories between 1973 and 2001. Nowadays the Eczacıbaşı Head Quarters building Kanyon stands instead of that historical court, where a great number of volleyball players trained. In 2001, Eczacıbaşı Sports Club moved to its iconic home court in Ayazaga, which has been training around 200 young girls every year.
In addition to its first sports school campus in Ayazaga, the Future Spike project is actually an investment in the youth to reach the girls and young women through these volleyball schools. These schools are expected to increase in number every year. The project will raise these girls to become athletes in the base and senior teams of Eczacıbaşı, as well as becoming coaches and executives who will work for Eczacıbaşı volleyball schools and teams in the future.
Future Spike currently has 10 campuses around Turkey training 3,000 girls annually, and the target is having 30 campuses in 11 cities training 5,000 girls annually by 2021. According to the Club's plans, 3,000 young girls will be reached in the 2019-2020 season 8 different cities to provide them with a quality volleyball training opportunity.
Emphasizing the importance they put on this project, Eczacıbaşı Sports Club President Faruk Eczacıbaşı says, "Thousands of young girls play volleyball within the scope of the Future Spike project. Obviously you cannot expect all of them to become world champions or play volleyball in the long run but you can expect them to become self-confident individuals in the future as true representativeness of Turkish women. As Eczacıbaşı Sports Club we do not merely consider sports as competing and winning titles. I believe that the Future Spike program is a very good combination of this approach of ours."
Receiving the International Olympic Committee's (IOC) 2018 Women and Sports Award is a good proof of Eczacıbaşı Sports Club's allocation of all its resources and investments to women's volleyball to make sports more accessible to women and increase the participation of women and young girls in Turkish volleyball.
Having made the raising of young talents its priority and thus become one of the world's leading clubs in women's volleyball, Eczacıbaşı Sports Club's 2018-2019 resume in the under-age categories showed how successful it had been in this respect. The crowning of the longstanding efforts of the Club with one national championship title in the Under-15 category and two runner-up titles in the Under-17 and Under-19 teams is a good justification of the importance the Club gives to raise young talents to become top-notch volleyball players in the future.
As was reflected by İsmail Sahin, the Head of Eczacıbaşı Academy technical staff and Asuman Bas, the Manager of Eczacıbaşı Academy, on the successful season the young Tigers left behind, "Our prior goal is to raise players for both our Senior Team and the Turkish volleyball's future. Each successful result that we get through a right working method can only encourage us to achieve more".
Renowned for his commitment in bringing out the potential of young players through the Academy trainings, Eczacıbaşı VitrA Head Coach Marco Aurelio Motta says, "Eczacıbaşı Sports Club has been investing in women's volleyball since 1966. Developing high-level Turkish players is our mission. During those 53 years, the Club has formed many players for Turkish volleyball. And during its long history in world volleyball, the Club has a long history renowned for its efforts in raising players from base categories to our senior teams.
The process of forming volleyball players is composed of two parts: the first part is selecting talented players and after that comes the technical qualification process.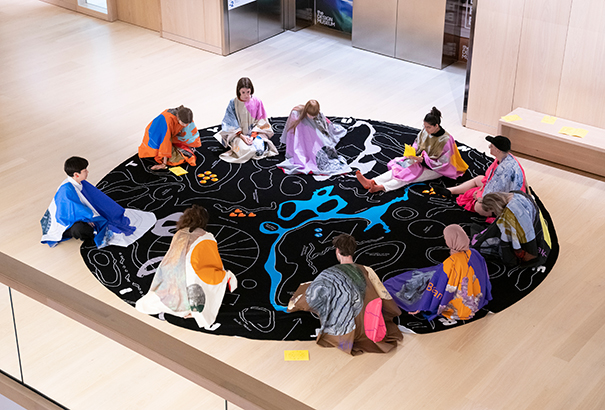 Selecting important players is very important. We spend a lot of energy in this process and Eczacıbaşı volleyball schools open us many doors in this respect. Also through the Future Spike program we bring volleyball closer to the young girls of Turkey with the support of Future Spike program's founder Sırma Üç and her efforts in cooperation with us to expand the pool of young players. The expansion of Future Spike campuses in Turkey gives us the chance to search for young talents in a wider area.
The second part is the technical qualification process, which is composed of six years. For each category (U13, U15 and U17 teams) we have different targets according to the technical development. By developing them into technically high-level players, we also aim at preparing them for the international high-level volleyball. Once they are technically qualified, it is time for them to play at a higher level. Because after that six-year process, gaining maturity plays a very important role. That's why they go to other clubs to play in the league system. Every year we observe those players' performance during the season. After the season we invite them to our off-season training program, check their development and plan the next steps for their future."