BBC, the British publishing group, has focused a segment of its
"Heart of Turkey"
cultural series on Istanbul Modern. Prepared by
Nikki Bedi
, the video and accompanying text highlight Istanbul Modern's leading role in propelling Turkey from a position of relative obscurity in the global contemporary art community to one of growing influence. The video was presented on BBC television channels and posted on the BBC website on the evening of 13 October.

In the video, Bedi speaks with Istanbul Modern Curator Çelenk Bafra about how Turkey's first and largest museum of modern and contemporary art became a top international art destination in the short span of 10 years. During this conversation, Bafra underlines Istanbul Modern's role in transforming the perception of modern and contemporary art in Turkey and the international character of the Museum's exhibitions. At the end of the segment, Bedi points out Istanbul Modern's deep sense of conviction and adventure as well as its willingness to present difficult, even provocative, work.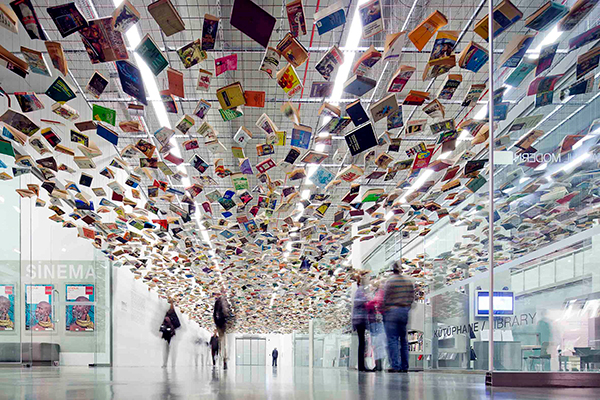 BBC's introduction to the video reads, "Before a former customs warehouse opened in 2004 as the Istanbul Modern, Turkey was not known for contemporary art." Istanbul Modern changed everything, it notes, while contributing to both the dynamic art scene and the Istanbul Biennial.
The program also calls attention to the international artists that feature in Istanbul Modern's collection and global exhibitions that complement the Museum's primary focus on Turkish art. Images of works on display by leading international artists in Istanbul Modern's collection – among them Richard Wentworth, Julian Opie, Richard Deacon, Tony Cragg and İncı Eviner – as well as of Istanbul Modern's 10th anniversary exhibition "Plurivocality: Visual Arts and Music in Turkey" emphasize the priority given to video art and new media.
http://www.bbc.com/culture/story/20141010-the-museum-that-changed-turkey