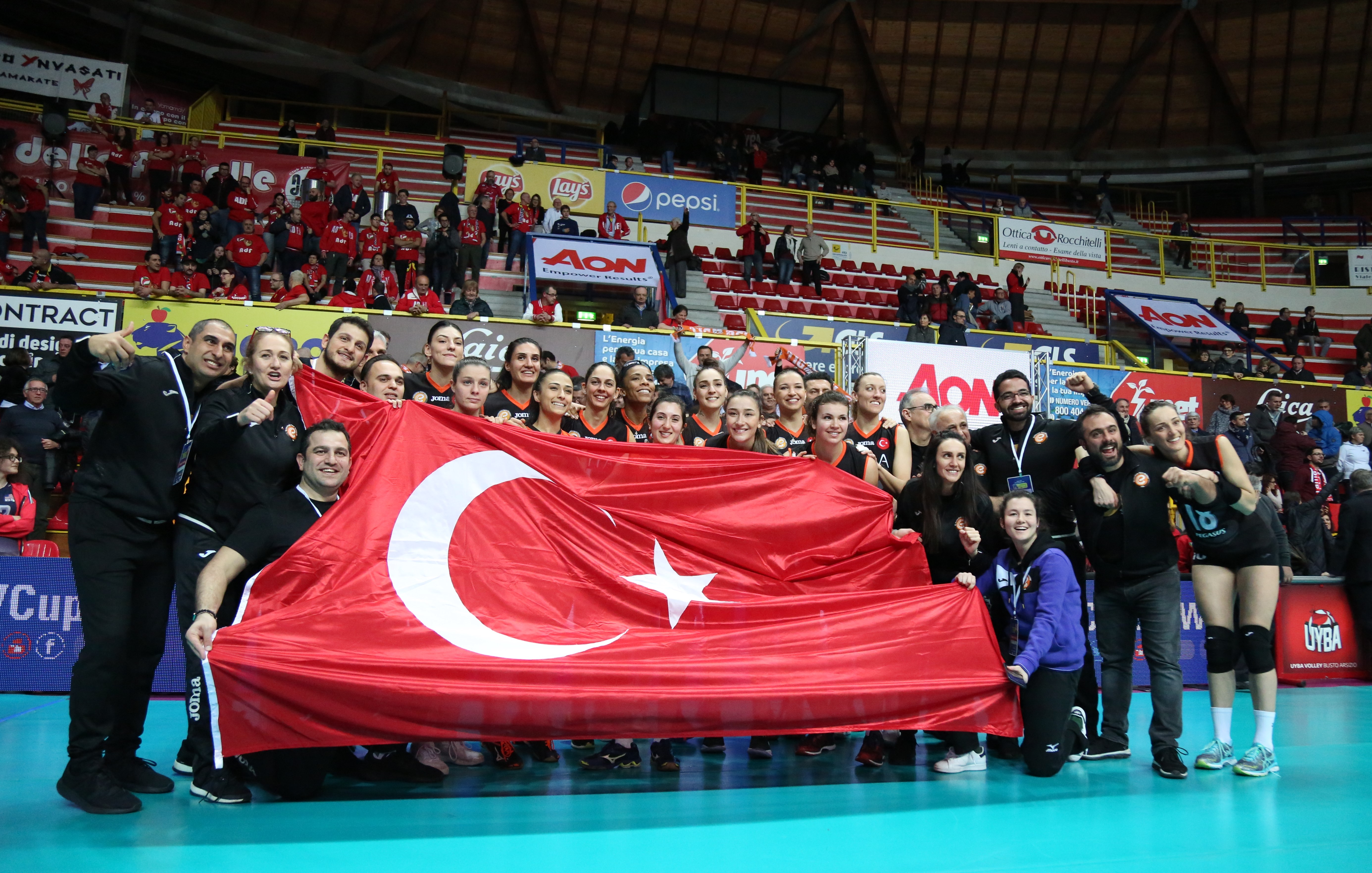 Eczacıbaşı VitrA trounced Yamamay e-work Busto Arsizio 3-1 for the second time in the run-up to the 2018 CEV Cup to become a powerful contender in the quarter finals.
After losing the first set 25-20, Eczacıbaşı VitrA dominated the court to win the second set 18-25. In the third set, the orange and white team widened its lead with the pivotal block points of US player Rachael Adams to win the match 3-1.
Tijana Boskovic was the top scorer of the match with 27 points, 6 of them from blocks. Rachael Adams also played a major role in the victory, contributing 5 essential block points.
Before the match, home team Yamamay e-work Busto Arsizio presented a bouquet of flowers to striker Gözde Yılmaz, who played for the club on loan during the 2015-2016 season, to the wide applause of the Italian club's fans.
Looking ahead to the quarter finals, Eczacıbaşı VitrA will vie with Russian team Yenisei Krasnoyarsk for the ticket to the CEV semi-finals. The first match is scheduled to take place in Russia on 20 February and the return match is Istanbul on 28 February at the Burhan Felek Volleyball Hall.